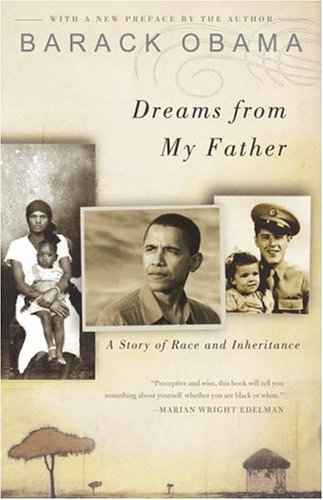 I heart this man, the author of my current reading project.
A thoughtful president is hard to imagine... but a downright introspective one? Wouldn't that be amazing?
Sure, the book is a little heavy on unnecessary analysis of certain moments, and the authors's personality remains a bit oblique and guarded, but the issues that I've thought about while reading this book--from the struggles of poor communities to parallels between cultures that span continents and simple questions of family dynamic--are mind-bogglingly complex and fascinating.
I want a president who understands the class and race crisis in our country better than I do, and I want a president who undestands the international world more than I do, and I want a president who is probing and intellectual but also fiesty.
Edwards/Obama or Obama/Edwards '08 would be the most revolutionary thing that ever happened to this country. Is it possible?
I'd like to think I have the audacity of hope ;)
Go Barack Go!
It's also quite well-written, incidentally. And gripping. So there, FOX news!